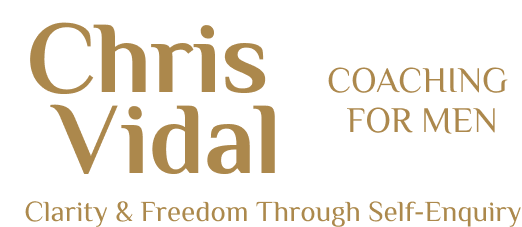 True Freedom is to be free from yourself - Then nothing is standing in your way.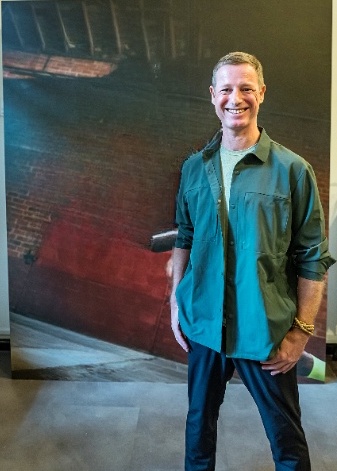 In our coaching together, we'll commit to partnering up towards goals that inspire, enliven and ground you. I will accompany you to the next level in your professional, personal, athletic or spiritual life whilst guiding you towards self-leadership.
Offerings
Holistic Coaching
I work with individuals who want the Truth more than being right and clinging to their limitations, individuals who want clarity, direction, empowerment, and freedom in their life.

I'm particularly passionate about supporting individuals who want to explore and cultivate themselves whilst moving towards goals aligned with themselves - a world where being is embodied and not separate from the doing.


Potential focus for Men:
1) you are sick of being a nice guy, people pleasing
2) you are feeling lost, Lack of purpose and direction in your life
3) you lack confidence and feel anxious about the future
4) you feel lonely and have no friend to confide to
5) you want to create discipline in your life and break your bad habits
6) you feel frozen by this constant nagging inner-critic voice
Potential focus in general:
1) Do the inner work by working all the way in and through your Samskaras (i.e. shadow work)
2) Whole Being Alignment: Connecting to your Wantings, Speaking your Heart and Freeing your Mind.
3) Work-Life Balance: towards a Stress-free lifestyle
4) Cultivating Presence through Stillness, Embodiment work, and Learning Emotional Awareness and Regulation, Martial Arts training (Singapore/Bali).
Facilitating
I have facilitated workshops, retreats, and events in Singapore and South East Asia since 2018 focused on men's work, men's groups, healthy masculinity, deepening intimate relationships, handling conflict with proper communication, and aiming towards a greater connection with ourselves and the world.

I facilitated a private men's circle in Oct 2022 for Lululemon Singapore campaign your move centred on men's well-being in Singapore.
Martial Arts
I have practised martial arts since 2009, started with Wing Chun and moved on to learn the flow of Kali (a Filipino martial art that you can appreciate in all the fight scenes in the Jason Bourne series movies). Kali is a weapon-based system that translates naturally to empty hands and a self-defense system.

I also embarked 4 years ago on a journey of training my nervous system using the Tabimina Balintawak System, which is a reaction-based training that emphasis on high-speed training under complete chaos. It helps to cultivate a strong focus in the present moment and a force to hold yourself even in the face of an unexpected entropic situation.

I am particularly passionate about teaching and using Kali as a tool to break inner barriers towards greater self-confidence, self-reliance, self-control and self-mastery.

Private classes are open in Singapore and Bali.
Kind Words
Chris is incredibly intuitive and compassionate. My time with Chris gave me specific insight into the root of some of my issues, and I walked away with the knowledge that I can take on my goals with a feeling of lightness.
Krissy - Actress, actor coach
I reconnected with Chris, and we had a one-on-one session. I was very grateful for his thought-provoking questions, which led me down a very introspective path. During our conversation, we started with what I thought was the issue I wanted to work on, but with Chriss' guidance, we were able to peel back the layers and get to the deeper issue that was actually the cause that I needed to work on. What I had thought was the issue was merely the symptoms of a deep-rooted problem/injury that needed to be healed. I really appreciate Chriss' approach and how he never gave me a solution or said this is what is happening, but instead he would ask questions, reframe what I had said, and help me to reflect on the point so that I could come to conclusions myself. He would then support it with resources I could use to follow up or actions/questions I can ask myself to work on this further. I really look forward to working with him on a long-term basis because I can feel how valuable his support would be.
Shilpa - Ex Marketing Director
After my sessions with Chris, I feet being more assertive and stop being flaky.
Jianyi - IT Project Manager
I've gained so much from my coaching sessions with Christophe. Talking through things with his support helped me become aware of my blocks, relationship patterns and how I was getting in my own way. I had a few amazing moments that led to changed my mindset. He was friendly, approachable and always showed up with amazing energy!
Anastasia - Coach
Christophe knows how to probe and support me to recognize and accept the True me, which works as a miracle…as uncovering the true thought and feelings would just lead to the solutions!
Jiwen - Business Development Manager
Christophe's way of leading the session effectively equips me with tools and knowledge with clarity and the ability to demonstrate practical applications associated with life's concerns, yet allowing me to discover things about myself for inner growth.
Eric - Entrepreneur
I like the very professional and well-planned approach. And appreciate the clarity that Christophe brings to some very difficult questions.
William - Entrepreneur